Hydraulic Repair Services in Arlington, TX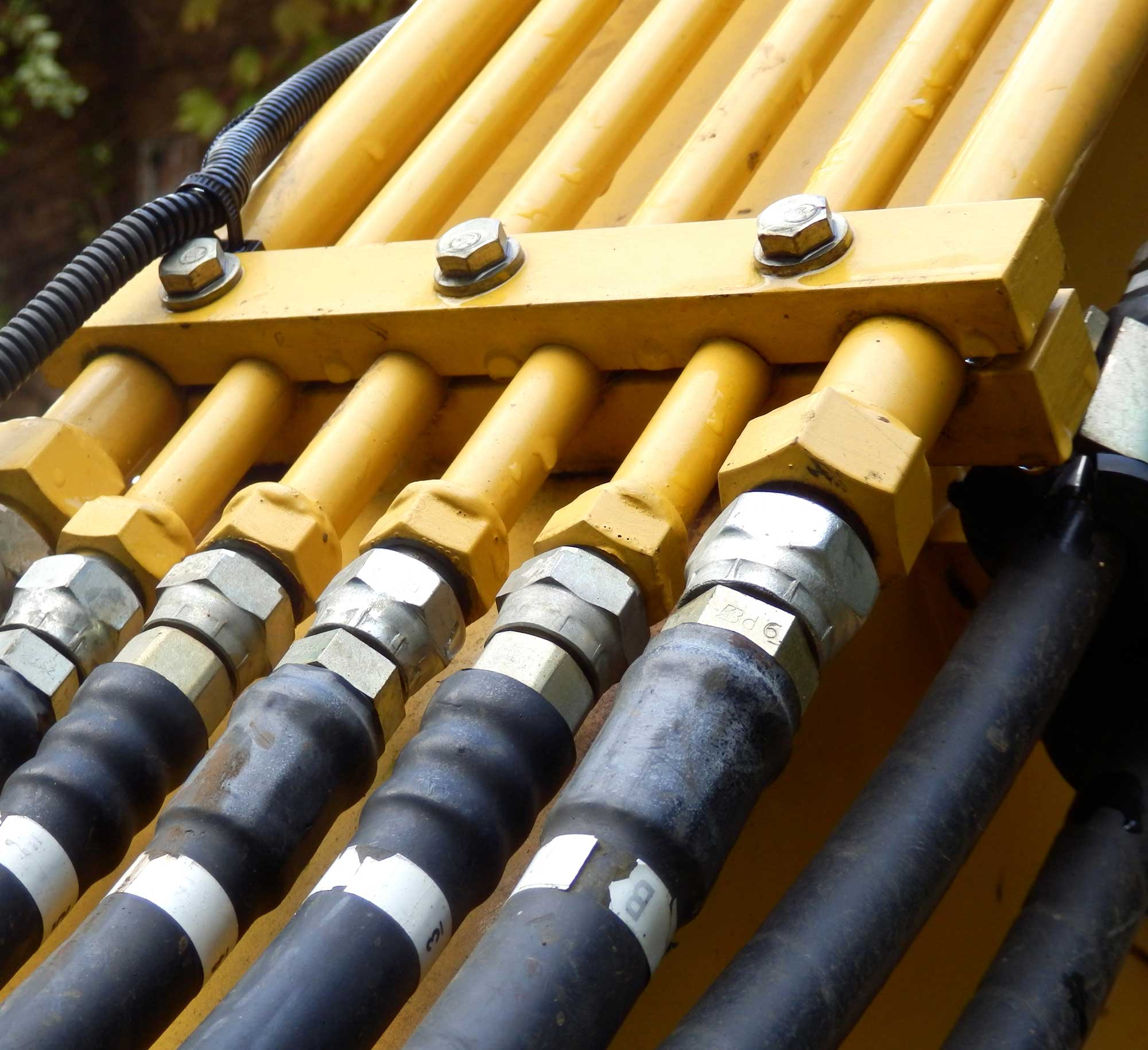 Hydraulic Repair Services in Arlington, TX
Don't let downtime slow you down any longer than it has to.
Get Rapid, In-House Hydraulic Repair Services in Arlington, TX
When your hydraulic tools quit working, the only priority on your mind is getting back up and running as soon as possible. Every minute of downtime is a minute you're not getting paid. And since your tools need to work for you, and not the other way around, you need reliable hydraulic repair services.
That's why we are the experts in Arlington, TX. We've designed our services to get you in, out, and back to work as quickly as possible, thanks to a fully stocked warehouse of parts and components and a fully staffed counter of hydraulics professionals.
About Our Hydraulic Repair Services
From troubleshooting to tracking down hard-to-find components, we've designed our services to work for your business. In fact, we consider ourselves an extension of your company, and we take our responsibility to you — and your customers — very seriously.
Years of Experience with Hydraulic Components
Our founder opened JM Fluid Power in 2016 after having spent 20+ years working with hydraulic components. We've taken care to hire professionals that know hydraulic repair services just as deeply as our founder. Every person in our shop is highly skilled and should be able to help you with whatever problem you need solving.
Brands and Manufacturers We Serve
Hydraulic tools and components span an extensive range of brands, names, and manufacturers, and we stock many of the most common ones to reduce your wait times. Some of the most common requests we receive are:
● Bobcat
● Caterpillar
● Commercial
● Denison
● Eaton
● John Deer
● Kobelco
● Komatsu
● Parker
● Permco
● Poclain
● Rexroth
● Vickers
● White
● And more!
If you do not see your brand name on this list, reach out and ask us how we might be able to help. In many cases, we can secure the necessary parts in as little as 1-2 business days.
Why Choose JM Fluid Power?
If you work with hydraulic tools, know that we have been in your shoes. We know the unique intricacies and considerations that come with using and maintaining hydraulic tools, and we also know that sinking feeling you get when one of your tools fails right in the middle of a job.
You're the reason why we opened JM Fluid Power in the first place. We knew our local contractors in Arlington, TX needed a reliable service that will help them get back up and running as soon as possible. We know you could also benefit from our industry-rich knowledge to help you get more from your tools and components, including keeping them in proper working order so you can maximize your investment. We're here to keep you working safely so you can continue building your reputation of excellence.
Get in Touch Today! 
Need hydraulic repair services near Arlington, TX? JM Fluid Power is open and ready to serve you with no appointment needed. Contact our team today for questions or more information.
Ready to Get Started?
We are committed to offering a quality repair or replacement with OEM parts from the dealer or component manufacturer.
Our Office Location
3105 Lomita Dr. Ste. 103A
Lancaster, TX 75146
Contact
Get In Touch
Have questions or want more information?  Send us a message.
Testimonials
What Our Customers Say
"Very knowledgeable and quick turnaround time. Need a hydraulic hose immediately and they had everything in stock."
"We work with hydraulic cylinders and we send our work to this place. Really nice guy, very knowledgeable too. They once delivered to our shop when we were short staff and needed the cylinder back for production. Gotta check it out."
"Looking for Hydraulic repairs at the best price! This is the place. Stop going through the middle man and come straight to the source. Not only does this place have great prices, warranty on their work, best turnaround times, and quality work guaranteed. This place also sells hydraulic oil, hoses, and fittings. Come check this place out!!!"
"My friend's dad owns a shop and gets his oil, and hoses and fitting from this place. It is the best reasonable price found so far. Highly recommend this place to anyone in the construction industry."