Hydraulic Repair Services in Dallas, TX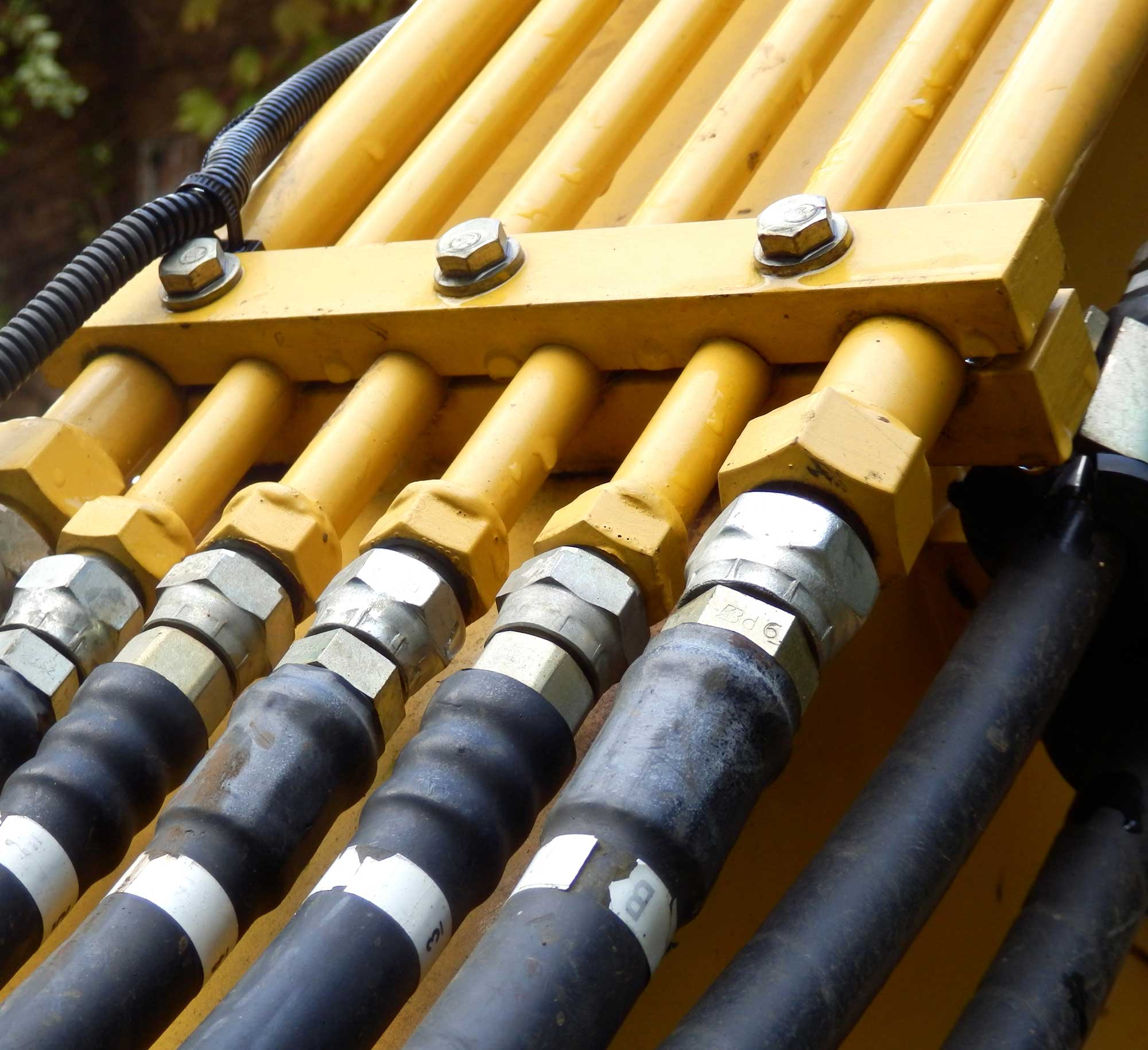 Dallas Hydraulic Repair Specialists
Our one-stop-shop saves you time and money on hydraulic component repairs, fittings, and assemblies. How can we serve you today?
In-House Hydraulic Repair Services in Dallas, TX
For anyone who works with hydraulic components, your equipment is your lifeline. You depend on it to get the job done on time and keep your projects moving forward. So when a part fails or breaks, you're at the mercy of hydraulic repair services to get you back up and running as soon as possible.
Our team understands your urgency. We've been in your shoes before, and we know what it's like to need a repair job done yesterday. That's why we've designed our service to address the most pressing needs of Dallas, TX contractors and business owners so you can minimize unexpected downtime. 
We perform all of our hydraulic repair services in-house to give you the fastest possible turnaround. We also have a fully stocked warehouse with thousands of OEM and hard-to-find fittings and parts so that we can take care of most repair jobs immediately. And, in the event that we don't have the part you need in stock, we can usually get it for you within 1-2 business days.
About JM Fluid Power
JM Fluid Power brings more than 20 years of experience in hydraulic components and repairs to Dallas, TX businesses and contractors. We're committed to delivering fast turnaround times so you can maximize your schedule and keep projects on track.
But more importantly, we bring a high level of safety to every piece of equipment we work on. Hydraulic repairs can be risky business and should only be performed by a trained professional. This ensures a high-quality repair that will make your equipment safe to use as you go about your work.
To do this, our team continues to undergo training on the latest technology, equipment, and repair techniques. Our goal is to keep you safe and help support your reputation for excellence.
Our Hydarulic Repair Services
From hard-to-find fittings to equipment troubleshooting and diagnostics, we're proud to be an extension of your business.
A Team of Dedicated Professionals
All of our team members are trained professionals with backgrounds in hydraulic components. Anyone you speak to in our shop will be able to lend a hand.
Diagnose, Fix, Repair
When you arrive at our Dallas, TX location, our specialists get right to work in diagnosing the issue and communicating what happens next. We can also provide pricing up front so there are no surprises. Before you leave, we'll test the equipment to make sure it works properly so you can get back to work with confidence.
Manufacturers and Brands We Serve
Our breadth and depth of experience in hydraulic components allow us to serve a variety of manufacturers and brands. Some of the most common names we work with include the following:
Bobcat

Caterpillar

Commercial

Denison

Eaton

John Deer

Kobelco

Komatsu

Parker

Permco

Poclain

Rexroth

Vickers

White

And more!
If you do not see your brand on this list, reach out to us to see how we can help!
Get in Touch!
Downtime doesn't have to be an acceptable answer. For reliable hydraulic repair services in Dallas, TX, contact JM Fluid Power today!
Ready to Get Started?
We are committed to offering a quality repair or replacement with OEM parts from the dealer or component manufacturer.
Our Office Location
3105 Lomita Dr. Ste. 103A
Lancaster, TX 75146
Contact
Get In Touch
Have questions or want more information?  Send us a message.
Testimonials
What Our Customers Say
"Very knowledgeable and quick turnaround time. Need a hydraulic hose immediately and they had everything in stock."
"We work with hydraulic cylinders and we send our work to this place. Really nice guy, very knowledgeable too. They once delivered to our shop when we were short staff and needed the cylinder back for production. Gotta check it out."
"Looking for Hydraulic repairs at the best price! This is the place. Stop going through the middle man and come straight to the source. Not only does this place have great prices, warranty on their work, best turnaround times, and quality work guaranteed. This place also sells hydraulic oil, hoses, and fittings. Come check this place out!!!"
"My friend's dad owns a shop and gets his oil, and hoses and fitting from this place. It is the best reasonable price found so far. Highly recommend this place to anyone in the construction industry."