Hydraulic Hose Repair in Garland, TX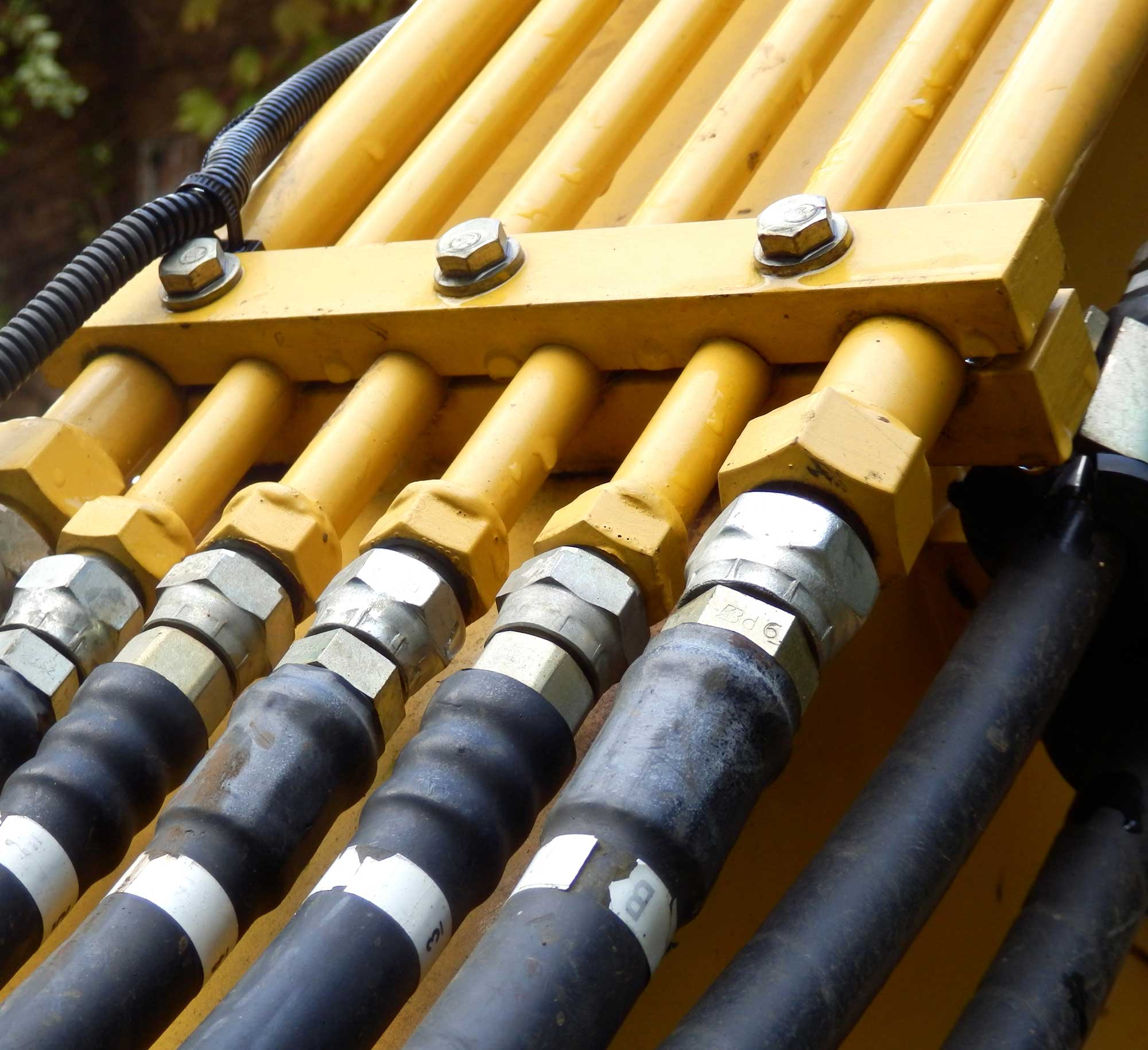 Your Source for Hydraulic Hose Repair in Garland, TX
Need hydraulic hose repair yesterday? We're not magicians, but we can help you get back to work with speedy, in-house service.
Trust the Hydraulic Hose Repair Experts in Garland, TX 
When you're on the job site, the only thing on your mind is moving your project forward. So when a hydraulic part breaks or you need emergency hydraulic hose repair, your priorities suddenly shift. Every minute your tools aren't serving you means delays for the customer and higher costs to you, not to mention a loss in productivity.
As experts who have been in your shoes before, we know the urgency you feel to get back to work as quickly as possible. That's why we've designed our hydraulic hose repair service around the pressing needs of Garland, TX business owners and contractors. 
In-House Service to Minimize Downtime 
JM Fluid Power has a full team of hydraulics experts at our counter, ready to serve you. We perform all of our hydraulic hose repair services in house to improve our speed of service so you do not have to ship your tools to a warehouse with no guarantee when you'll get them back. Our warehouse is stocked with thousands of hydraulic hoses, parts, and components from major brands, and items that aren't in-stock can usually be delivered within 1-2 business days.
Years of Experience with Hydraulic Components 
We opened our doors to serve the Garland, TX community with hydraulic hose repair services in 2016, but our work in the field began long before then. After spending more than 20 years in construction and hydraulic components, our founder discovered a better way to serve local business owners. Count on us for reliable equipment when it's most critical.
Why Choose JM Fluid Power? 
Hydraulic hose repair is too vital to your Garland business to leave to anyone but a professional. It's a risky procedure that could result in injury or lead to further equipment damage if left unaddressed. When you need fast, reliable service, trust the hydraulic hose repair experts at JM Fluid Power.
We can help diagnose, troubleshoot, and repair issues in-house without an appointment or an extensive waiting period. Plus, we'll also give you a free, no-obligation estimate for services before we begin work, so there are no surprises.
Our Hydraulic Hose Repair Services 
Whether you're in construction, oil and gas, industrial, agriculture, or manufacturing, all of our customers share a common goal: to maintain their hydraulic equipment so business can keep going. Here's a look at our hydraulic hose repair service for Garland, TX businesses:
Hydraulic hose inspections

Hydraulic hose repair and replacement

Custom hoses and assemblies

OEM parts and hard-to-find fittings

Components for all major brands of hydraulic tools
If you need additional services or information, reach out to our team to see how we can help!
Contact the Hydraulic Hose Repair Experts in Garland, TX 
Don't take downtime as an answer. Get back up and running quickly with JM Fluid Power. Contact us for hydraulic hose repair today!
Ready to Get Started?
We are committed to offering a quality repair or replacement with OEM parts from the dealer or component manufacturer.
Our Office Location
3105 Lomita Dr. Ste. 103A
Lancaster, TX 75146
Contact
Get In Touch
Have questions or want more information?  Send us a message.
Testimonials
What Our Customers Say
"Very knowledgeable and quick turnaround time. Need a hydraulic hose immediately and they had everything in stock."
"We work with hydraulic cylinders and we send our work to this place. Really nice guy, very knowledgeable too. They once delivered to our shop when we were short staff and needed the cylinder back for production. Gotta check it out."
"Looking for Hydraulic repairs at the best price! This is the place. Stop going through the middle man and come straight to the source. Not only does this place have great prices, warranty on their work, best turnaround times, and quality work guaranteed. This place also sells hydraulic oil, hoses, and fittings. Come check this place out!!!"
"My friend's dad owns a shop and gets his oil, and hoses and fitting from this place. It is the best reasonable price found so far. Highly recommend this place to anyone in the construction industry."