Hydraulic Hose Repair in Lancaster, TX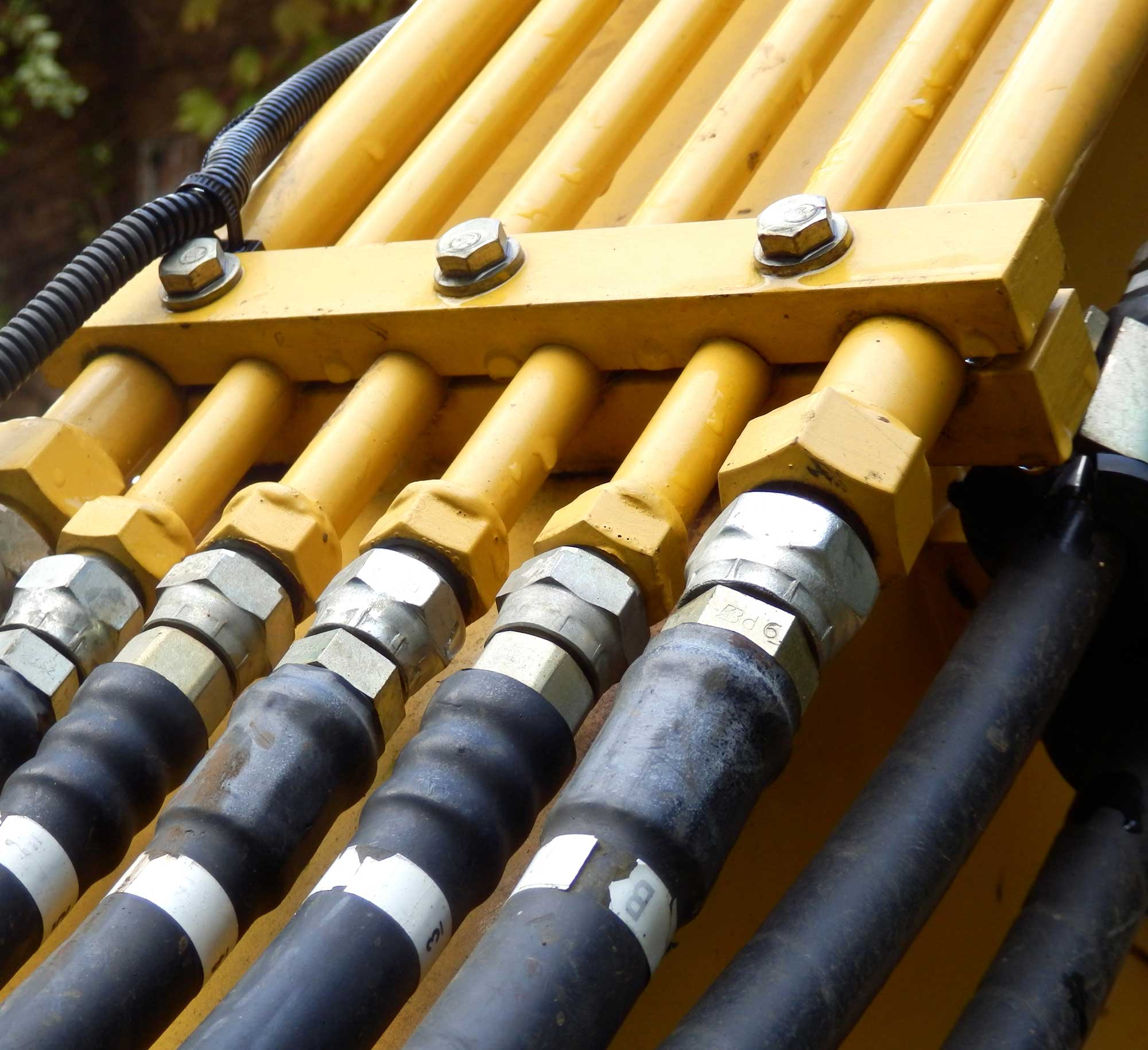 In-House Hydraulic Hose Repair Services
Serving Businesses in Lancaster, TX
When you're on the job, and your hydraulic hose fails you, you don't have time to waste. You have deadlines to meet and clients to please, and every moment of downtime is profit leaving your pocket.
At JM Fluid Power, we know the urgency our customers experience when it comes to ensuring their hydraulic equipment is in good working order. We've designed our hydraulic hose repair service in Lancaster, TX, to give you the speedy service you need to get back up and running.
Hydraulic Hoses: Repair or Replace?
One of the questions we receive from our customers in Lancaster, Texas is whether you need a hydraulic hose repair or a full replacement. The two are often used interchangeably, but they're not the same.
In some cases, you could get a hose repair if only the fitting has sustained damage. This is usually faster and cheaper of the two options and can work if the hose is still in good working condition. This process requires a professional's expertise, and our in-house team of seasoned experts are standing by ready to serve.
However, most of the cases we see will require a full hose replacement. Any hose that breaks or has visible wear and tear can no longer effectively do the job it was designed to do, even with a patch job. When the hose's structural integrity has been compromised, it's time to replace it. 
Our Process: What to Expect
When you bring your hydraulic hose repair and replacement needs to JM Fluid Power, you can expect expert-level advice on whether you need a repair or replacement. We don't take shortcuts with quality and recommend what we believe will give you the best bang for your buck. We work with the same sense of urgency you do because we know how quickly you need to be able to get back to work. Our warehouse is stocked with a full inventory of hydraulic hoses and components, and what we don't have in stock we can usually get within a business day.
The Experts in Hydraulic Hose Repair Lancaster, TX
In-House Repair & Replacement
As a locally owned and operated hydraulic component service provider, our team in Lancaster, TX, brings a wealth of knowledge and hands-on experience to the table. Our founder, Joe Macias, started his career in construction before working with hydraulic components for Caterpillar. We're now a full-service, one-stop-shop for hydraulic hose repair in Lancaster, TX, hydraulic component repair, hydraulic hoses and assemblies fittings and accessories, including hard-to-find items.
We hope you never experience a critical hydraulic hose failure, but we also know things happen. When they happen to you, you can count on us to help you get back to business as usual.
Do You Need a Hydraulic Hose Repair or Replacement?
Signs to Look For
• Cuts, tears, or holes
• Noticeable wear
• Old age
• Improper maintenance
• Fraying
• Discoloration
• Loss of flexibility
Hydraulic Hose Repair Services
Fast, Reliable, and Effective.
Ready to Get Started?
We are committed to offering a quality repair or replacement with OEM parts from the dealer or component manufacturer.
Our Office Location
3105 Lomita Dr. Ste. 103A
Lancaster, TX 75146
Contact
Get In Touch
Have questions or want more information?  Send us a message.
Testimonials
What Our Customers Say
"Very knowledgeable and quick turnaround time. Need a hydraulic hose immediately and they had everything in stock."
"We work with hydraulic cylinders and we send our work to this place. Really nice guy, very knowledgeable too. They once delivered to our shop when we were short staff and needed the cylinder back for production. Gotta check it out."
"Looking for Hydraulic repairs at the best price! This is the place. Stop going through the middle man and come straight to the source. Not only does this place have great prices, warranty on their work, best turnaround times, and quality work guaranteed. This place also sells hydraulic oil, hoses, and fittings. Come check this place out!!!"
"My friend's dad owns a shop and gets his oil, and hoses and fitting from this place. It is the best reasonable price found so far. Highly recommend this place to anyone in the construction industry."